July 26, 2014

One of the main challenges of environmental governance is closing the gap between research and praxis. EGI works closely with communities to identify their needs and develop innovative, sustainable solutions.
May 15, 2014

On Wednesday April 30 2014, EGI collaborated with the Ministry of Environment, Nature Protection and Sustainable Development and GHS Bolifamba students to plant trees in their school.

April 11, 2014

Community members have started collecting seedlings and distributing them to their own villages. They had been assisted by EGI had put in place the main nursery.

April 11, 2014

After a successful kick off of the bee farming project in Nkogho and Ajayukndip villages of the Eyumojock sub-division, EGI staff go back to talk to the people about their experiences so far.

March 25, 2014

Finally, after weeks of preparation both on the side of students and EGI staff, the big day arrived. On 22 March 2014 participating students trooped to BGS Molyko, where the prize giving day was to take place.

February 7, 2014

On February 5th, EGI commemorated with students of Government High School (GHS) Bolifamba and other schools to hold discussions about the importance of wetlands to agriculture and to the environment.

January 23, 2014

With the support of MINEPDED, EGI has been working with teachers in Buea to develop a guide for teachers, which will enable them build effective clubs and facilitate their teaching of environmental issues.

October 17, 2013

The collection in our resource centre was recently boosted by acquiring online access to thousands of some of the world's renowned journals after EGI applied to be admitted into two programmes.

June 21, 2013

On 11 May 2013, four schools (Government Technical High School ,Bilingual Grammar School, St Therese Bilingual College and Government High School Buea Town) took part in the inaugural Eco-challenge.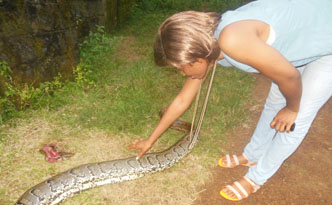 May 15, 2014
While on a field visit, EGI's community programs officer witnesses an incident that puts her right in the middle of a human-wildlife conflict. it becomes clear to her that when it boils down to it, the community members will do what they need to protect themselves and their livelihoods.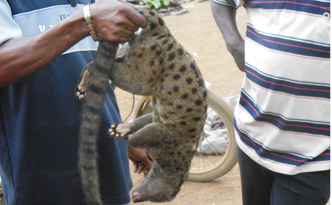 September 7, 2013
He is known as Rambo, and he does not want to be photographed, the camera might steal his soul. Nonetheless, he is willing to tell a few stories. In true keeping with his name, his tales are reminiscent of those told in action films. The hunter and the hunted, in a rhythm as old as […]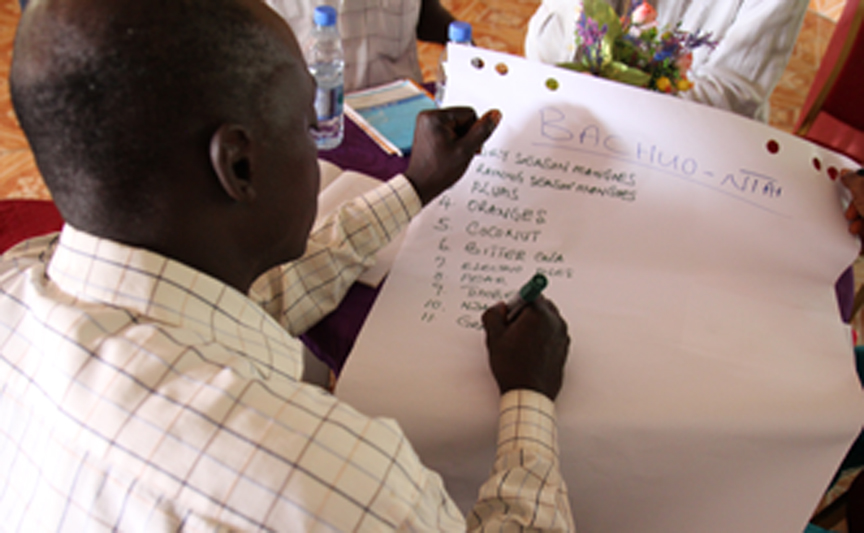 July 10, 2010
Traversing the winding roads that cut through Mamfe Central sub-division, one easily gets an overwhelming sensation of taking a journey though a lush, evergreen paradise. What the eyes cannot perceive at first sight is the high rate of deforestation taking place behind the green façade.